Applesauce Spice Cake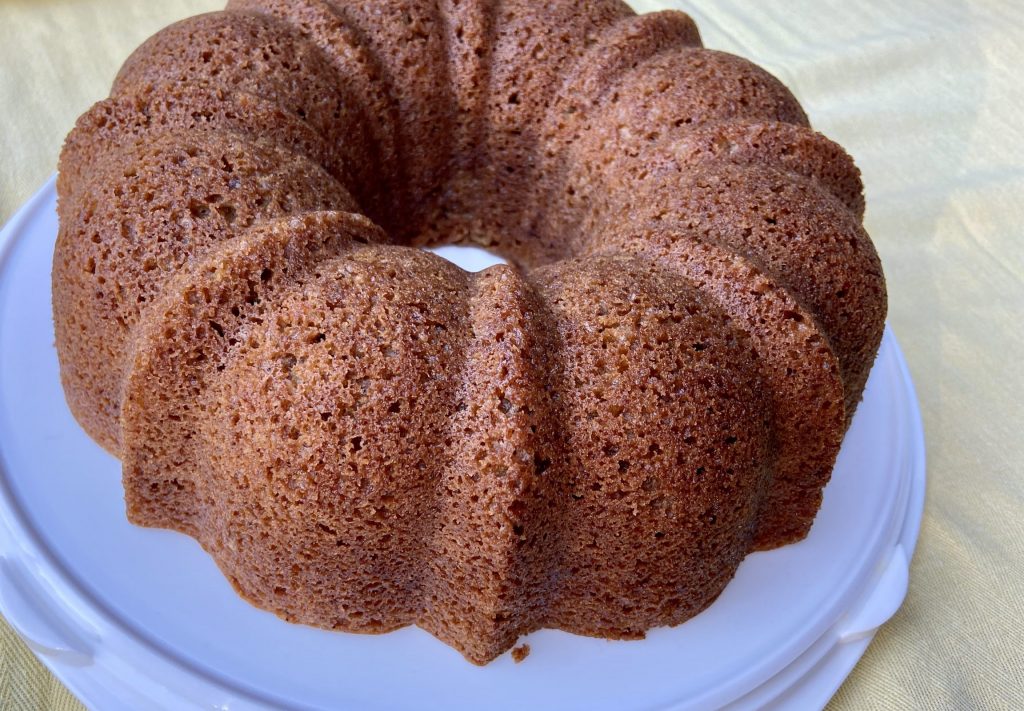 20 Servings

Ingredients

1 cup whole wheat pastry flour
1 3/4 cups all purpose flour
1 1/3 cups sugar
2 1/2 teaspoons baking soda
1 1/4 teaspoons baking powder
1/2 teaspoon salt
4 teaspoons ground cinnamon
3 teaspoons ground nutmeg
1/2 teaspoon ground cloves
2 cups unsweetened applesauce
1 1/4 cups nonfat plain Greek yogurt
1 egg
1/4 cup oil (avocado, canola or vegetable oil)
2 teaspoons vanilla extract

Directions

1. Preheat oven to 325° F. Spray a bundt pan with nonstick spray.
2. Un a large bowl, combine flours, sugar, baking soda, baking powder, salt, and spices. Stir until well mixed.
3. In another bowl, mix applesauce, yogurt, egg oil and vanilla until well combined. Add this mixture to dry ingredients and mix until just combined.
4. Pour batter into prepared bundt pan. Bake for 55-70 minutes or until a toothpick inserted near center comes out clean.
5. Let cool for at least 30 minutes then remove cake from pan and allow it to cool completely on a cooling rack.
6. After cooling completely, cake may be frozen for up to 3 months. Wrap cake in plastic wrap and place in a jumbo ziploc bag. Thaw cake overnight on counter.
Nutrition: 1 slice of cake / Calories 163 / Total Fat 3.4 g / Saturated Fat 0.4 g / Cholesterol 10 mg / Sodium 257 mg / Carbohydrates 30.0 g / Fiber 1.6 g / Sugar 16.2 g / Added Sugar 13.3 g / Protein 3.9 g

Adapted from: https://alexandracooks.com/2013/11/22/applesauce-yogurt-cake-homemade-applesauce/