3 Strategies to Make the Holidays Easier!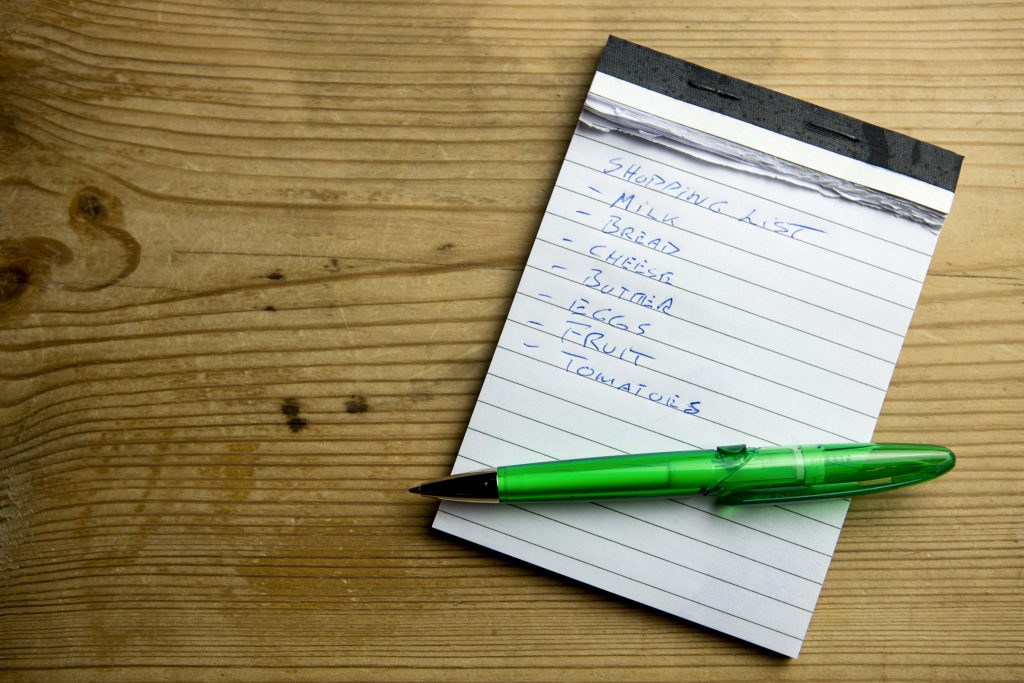 It is a busy time of year. There are holiday parties, Christmas shopping to do, gifts to wrap, travel plans, guests staying at your house, cold and rainy weather, and holiday treats everywhere you look! So how do you stay on track following the Basic Principles? Here are 3 strategies that will help!
Plan Ahead
Write out a menu plan every week. Check your calendar for holiday events and kids' activities so that you can plan easier meals for busier days. Consider including all 3 main meals and snacks on your menu plan.
Make double portions of entrees like soup or casseroles. Then freeze some of the food in individual serving size glass containers. When you are too tired or busy to cook, you can pop one of these meals into the microwave.
Keep a list of meals/recipes you and your family enjoy. Rotate through the list so you don't feel overwhelmed by needing to decide what to have for dinner.
Buy some foods that are extra easy to prepare. These can include lower fat premade turkey burger patties, frozen vegetables, and precooked brown rice. Knowing you have foods that only need to be microwaved will decrease the temptation to get takeout.
Plan out ahead of time what you will do for exercise. Plan it out for the week or if your schedule is too unpredictable, plan for the next day only. Check your weather app so you can plan indoor activities for when it is very cold and rainy. Check out the group exercise classes at your gym or do exercise videos on YouTube like Leslie Sansone Walking videos or "HAS Fit" strength/cardio workouts.
Plan when you will take your "free meals" for December and January. Look at your calendar and the events you have been invited to.
Eat your normal meals and snacks before going to a holiday party or event. That way you will not be overly hungry and it will be easier to make good choices.
Look at all the food at holiday events first before you decide what you will eat. Focus on the foods that are very appealing to you and serve yourself small portions. Take a break to chat with other people at the event before considering getting more food. This will give your stomach a chance to communicate with your brain that you have had enough to eat.
Go Grocery Shopping
Write out a shopping list either on paper or on your phone. Organize your list based on the store layout (e.g. put all produce on one section of the list, put all canned foods in another section, etc.)
Shop during the week or early in the morning or later in the evening on the weekends. Grocery stores will be less crowded, which will save you time.
Make sure you eat a meal or snack before going to the grocery store. This will help you be less tempted to buy foods not on your list.
Avoid aisles with foods that are not on your shopping list. Not only will this save you time, but you will be less tempted to buy foods that are not on your list.
For more tips, click here to read the Meal Planning and Grocery Shopping for Success Blog.
Do Food Preparation Ahead of Time
Precut fruits and vegetables and store in containers in your refrigerator. Consider peeling citrus fruits and slicing apples so they are easier to eat.
Portion out snack foods. Put foods like pretzel crisps, rice cakes, crackers, Chex cereal, etc. into Ziploc bags or reusable containers so there is always a snack to grab.
Prepare your lunch and snacks the night before. The next morning you can grab your food and head out the door.
Do food preparation for dinner ahead of time. This can include cutting vegetables, cooking brown rice/quinoa, and assembling nonperishable ingredients on the counter so making dinner will go faster.
Put all the ingredients for a Crock Pot recipe into the Crock Pot the night before and put in refrigerator. The next morning put the Crock Pot into the base and turn it on. Dinner will be ready when you come home!
Cook meals on the weekends for the week. Store in the refrigerator or the freezer.
Double check your refrigerator every few days. Make sure you use up foods before they go bad. It's easy for items to get pushed to the back of the refrigerator and get forgotten about!
By planning ahead, it will be easier to stick with the plan. It's much easier to make good choices and eat healthy foods when you have them in your house. It is even easier to make the good choices when the food is already cut, portioned out and/or prepared. By doing these 3 things, you will be setting yourself up for success, even during this very busy yet most wonderful time of the year! And if you continue practicing these 3 strategies, before long this will become your new routine year-round!